ENTERPRISE WEB DESIGN & DEVELOPMENT SERVICES
SCALING HEIGHTS WITH WEB DESIGN
& DEVELOPMENT SERVICES
We have a team of dedicated Web Developers that are qualified, experienced and capable of handling large IT projects. Their expertise, reinforced by deep understanding of your business, makes us an ideal technology partner for all your project needs.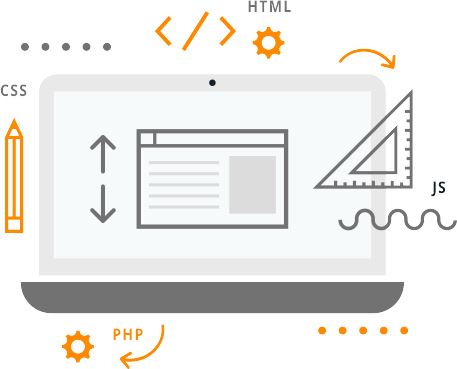 CLOUD-FIRST WEB DEVELOPMENT
Xtecsoft as a web development company delivers custom web based solutions that are engineered from the ground up to be deployed to a cloud based environment and provides out of the box security, resiliency, scalability and availability inherent to cloud providers.
SYSTEM MODERNIZATION
Xtecsoft system modernization services help clients address their migration and re-platforming needs. We as a software product developers "future-proof" legacy applications while adding compelling new capabilities, such as mobility, big data analytics and cloud.
PROJECT RESCUE
You have a partially completed product. It requires to be finished under tight deadlines. We as a expert software product developers will analyze what you have, assess product completeness level realistically and provide you with a plan to finish your product.
ENTERPRISE WORDPRESS DEVELOPMENT
As a 
WordPress website development company
, Xtecsoft provides customer centric Enterprise 
WordPress website solutions
. With our competitively priced WordPress services, get true value for your investment.
SAAS BASED WEB APPLICATIONS
We provide SaaS based website development services to organizations for highly secure and scalable usage. Software as a service can change the way you do business. SaaS development is different than regular software. Hire the experts who understand that.
FOCUS ON PRODUCT QUALITY
All websites quality assurance functions are handled by a QA department whose sole mission is the quality of your product. Independence from the development team guarantees that you always get correct understanding of the quality.
WEB UI DESIGN
Mobile-First Design
Material Design
Website Mocks
Web based ERP Designs
UX Engineering
Email Template Designs
Bootstrap
Kendo UI
Telerik
Angular UI
JQuery UI
Asp.net Websites
Asp.net Webforms
Asp.net MVC
Asp.net Core
Asp.net OData Services
Asp.Net Rest Services
Asp.Net Web Services
Asp.Net Signal R
Asp.Net Ajax
NFC
Asp.Net Dynamic Data
WORDPRESS
Ecommerce Websites
Company Websites
Hotel Websites
Restaurant Websites
Pharmaceutical Websites
Store Websites (via syncfusion)
Healthcare Websites
Sports Websites
Finance Websites
Bank Websites
Marketing Websites
Media Websites
Technologies Website
SEO
On-Page SEO
Off-Page SEO
Back linking
PPC(Paid Campaigns)
Google Adwords
Google Sitemaster
Bing Web tools
Directory submissions
Social SEO