AGILE PRODUCT DEVELOPMENT
AGILE PRODUCT

DEVELOPMENT

As an agile product development company, we offer fast but balanced with quality product development services in Pakistan. We provide Incremental, iterative delivery of working systems to ensure quality product on time. By providing turnkey and end to end services, we are a complete

software product development

company. Using agile methodology, our teams neatly merge with your company's infrastructure, resources and core systems. We prioritize transparency, seamless communication and absolute access for our clients through our methods seeking the most efficient custom approach. If you find it unfeasible developing a product on your own, refer your ideas simply to specialists at Xtecsoft. Expanding

product development

requirements to external expertise is convenient as well as economical as compared to resourcing an in house team on your own. Here we recommend you to focus your energies on what you do best and we will do the same. Remember: if you are looking for customization of your company's existing platform and to address some resource gaps, visit our Custom

Software Development page.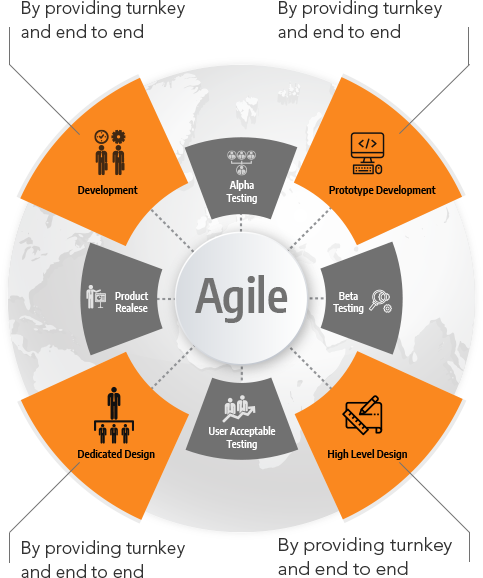 WHAT WE DO?
There is continuous software consulting at the core of the custom software development. Xtecsoft as a software development company knows it all. You know your business better than anyone so while we are not going to tell you what your company needs, our experienced software development experts will provide input relating how to best create the desired software solutions. Throughout the entire software product development, we work as a technology consulting firm starting and ending at a point you designate.
WHY XTECSOFT
It is not about hard selling you on this. Simply for the last 6+ years, we are providing best software development services and bringing value added products to enterprise clients in many industries.
DEDICATED TEAM
The dedicated development team of Xtecsoft will work with you in advancing this product from start to end meeting all developmental requirements with full accessibility and transparency.
SCALABILITY
The budget is in your hand as the team scales up or down as needed. In this case, the cost is completely in your control while maintaining flexibility to meet demands as they change.
QUALITY PROCESS
Our agile product methodology relies on best practices and industry standards and helps us deliver highest class technology and software products.