FOCUS TO THE CLOUD WITH MICROSOFT AZURE
EXPAND YOUR BUSINESS WINGS

WITH MICROSOFT AZURE

Cloud enabled systems is a paradigm shift in how businesses manage services and applications, maximize their technology and use the right tool for every aspect of their IT needs. Xtecsoft helps companies build, migrate and optimize their applications and services to the Microsoft Azure to minimize infrastructure costs, optimize capacity, and truly secure their IT environment.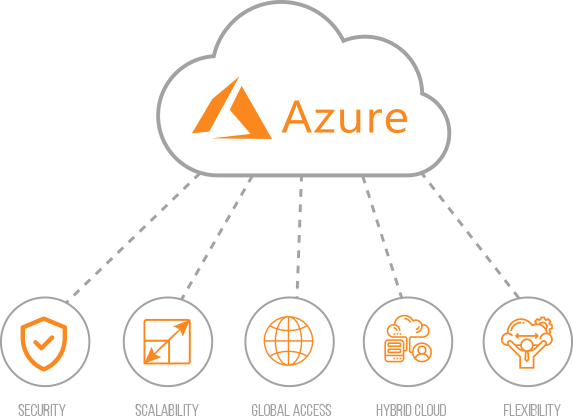 CLOUD-FIRST DEVELOPMENT
Xtecsoft as Microsoft azure development company delivers custom Microsoft azure cloud solutions that are engineered from the ground up to be deployed to a Microsoft Azure and provides out of the box security, resiliency, saleability and availability.
MIGRATION TO CLOUD
We think migration from multiple perspectives, including the investments and current application architecture, modernizing your solution and optimizing its contribution to stated and implied business goals.
CLOUD OPTIMIZATION
Xtecsoft helps optimizing Microsoft Azure cloud performance and costs across application, consolidating infrastructure to achieve higher availability, scalability and refine resources to increase performance across workloads.
WE DEVELOP HYBRID SOLUTIONS
Love the Microsoft azure cloud development but want to keep sensitive data in-house… not a problem. We are expert of providing hybrid MS Azure solutions. Only use awesome cloud services where you truly need them no matter how attractive they are
LOW COST SOLUTIONS
Architecting an infrastructure that is scalable, and low cost, while on your strategic roadmap remains our key focus. Xtecsoft as a expert Microsoft azure developers offering you agile, customizable, and cost effective Microsoft Azure based cloud solutions that fit your business.
SAAS CLOUD SOLUTIONS
You have an idea? We support you in your journey and invest as a development partner. Software as a service can change the way you do business. With the help of Microsoft Azure cloud we provide low cost effective SaaS solutions.